Private airport shuttles from $39.
---
About LIR Shuttle
LIR Shuttle is a small, independent Liberia Airport Shuttle and general transportation operator with over 16 years of experience. We offer competitively priced services that meet, or exceed, the highest comfort, quality, and safety standards, making us one of the leading companies in the industry. But don't take our word for it, you can read about LIR Shuttle on TripAdvisor and Google Reviews.
Our Vehicles
Your safety and comfort are of paramount importance to us. That's why our vehicles are 2016 or newer model years and offer all the amenities and safety features to make your trip as enjoyable as possible. In the event that our capacity cannot meet reservation demands, we will clearly state if your service is subcontracted. In such a case, we will only use our trusted transportation partners and will honor our rates. That's the LIR Shuttle guarantee to you.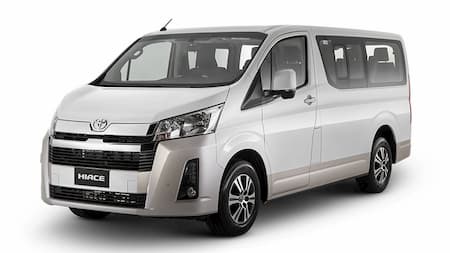 Our Drivers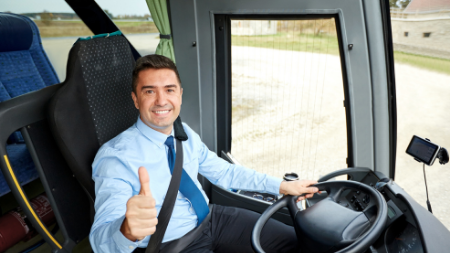 LIR Shuttle's most important assets are its drivers. That's why for your peace of mind, and to ensure a pleasant ride to your destination, LIR Shuttle drivers are trained to use safe driving skills that will make your trip an enjoyable experience. In addition, our drivers are ambassadors for the amazing country Costa Rica is and will be happy to answer any questions you might have.
Like with our vehicles, there will be times when the demand will be greater than our capacity to meet it. That's why we will always let you know when a driver is subcontracted through one of our trusted partners. At LIR Shuttle we pride ourselves on using transparent transportation practices. Our goal is not to book as many airport shuttles as possible. Our goal is to operate only transportation services that meet our high standards.
Booking your LIR Shuttle
Booking your Liberia Airport Shuttle starts with requesting availability for your travel dates. Because we are a small company, we offer a limited number of vans and drivers. Therefore, we highly recommend getting in touch with us as soon as your travel plans are finalized. If for any reason it is not possible for us to book your shuttle, we will let you know and will offer to book your shuttle with one of our carefully selected third-party providers. It will always be the same price we quote you.
Where to Find us at the Liberia Costa Rica Airport (LIR)
Please find our drivers outside the arrivals terminal (after you have gone through immigration, have claimed your luggage, and have cleared customs). Our drivers will meet you there. They will be holding signs reading "LIR Shuttle" and the name on your reservation. If you have difficulties finding our drivers, you can call +506 8302-2524 for assistance.
More about our Liberia Airport Shuttle services
When to book: Private Liberia Airport shuttle services originating from Liberia Costa Rica Airport can be booked up to 2 hours before your arrival, or with a 30-minute advanced notice if you are already at the airport. For shuttles not originating from the airport, we ask to take into account the time it takes to get a van ready (about 30 minutes) + driving time to your pick-up location. For peace of mind, however, and to ensure availability, it is recommended that you book your airport shuttle service at least 2 days in advance.
Reservation modifications: Modifications can be made up to 3 hours in advance and carry no penalties or additional re-booking fees. Please note that our rates include unlimited waiting time in case of flight delays, so there is no need to modify your airport shuttle reservation if your flight is delayed. We will automatically do it for you.
Reservation Cancellations: Our cancellation policy is among the most flexible in the airport shuttle industry. You can cancel your reservation by phone or email up to 6 hours before your scheduled pick-up with no penalty at all. Failure to cancel your service within 6 hours of your airport shuttle service will incur in a full charge of your trip.
Operating hours: Our airport shuttles meet all flights, both private and commercial, 24 hours a day, 365 days a year, including local and foreign holidays.
Passenger capacity: Our vehicles can handle from 1 to up to 50 passengers per vehicle. Depending on the needs of your group, we can maximize the number of passengers that can comfortably ride with their luggage in one vehicle. Our guarantee is a comfortable ride in a vehicle capable to accommodate your party and luggage with plenty of space.
Baggage allowance: Technically, we do not have a maximum baggage allowance in our airport shuttles. You can bring as many bags and luggage as you can physically fit in the vehicles. We, however, ask that you let us know in advance if you will be traveling with excess (more than 2 large suitcases per person) or oversized (surfboards, boxes, bikes, or strollers) luggage. This will help us choose the right vehicle for your shuttle service.
Type of Vehicles Used: All our Liberia Airport shuttle services are operated in our own fleet of SUVs, vans, minibusses, and coach buses unless otherwise noted. All our vehicles are 2016 or newer and are equipped with air-conditioning. They also meet or exceed international safety standards and are properly maintained to guarantee safety and comfort. Our fleet consist of the following types of vehicles: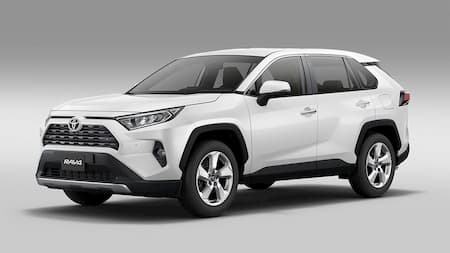 Toyota Rav4 | 1 to 3 passengers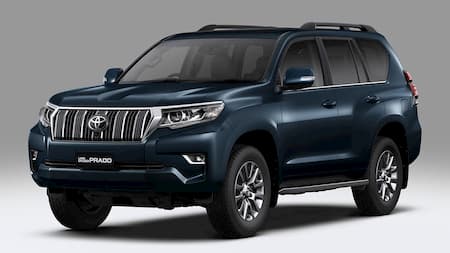 Toyota Land Cruiser Prado | 1 to 3 passengers.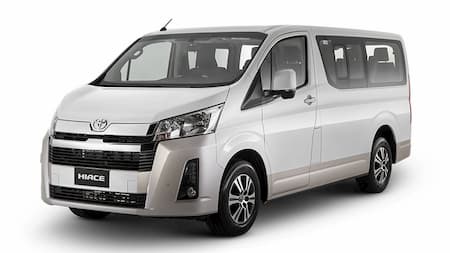 Toyota Hiace | 1 to 7 passengers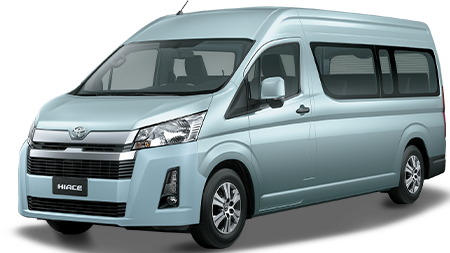 Toyota Hiace High Roof | 1 to 10 passengers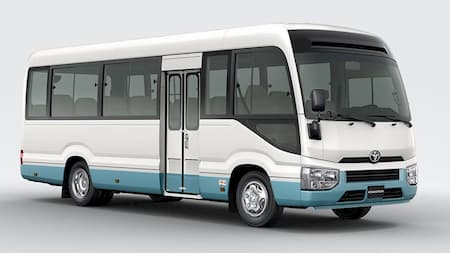 Toyota Coaster | 11 to 15 passengers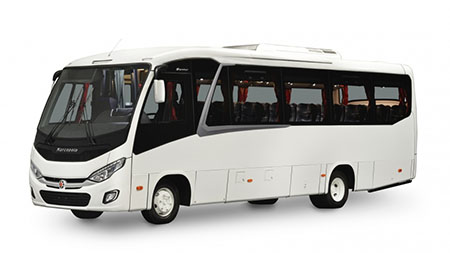 Marcopolo Senior | 16 to 25 passengers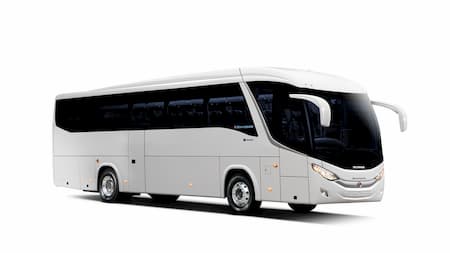 Marcopolo Paradiso G7 1050 | 26 to 42+ passengers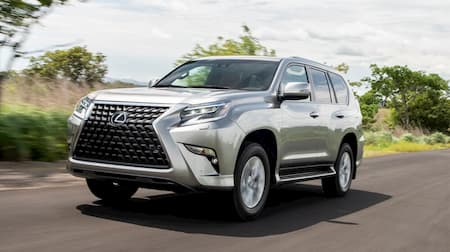 Lexus GX | 1 to 3 passengers (for Luxury SUV services)
Car seats: By Costa Rica transportation law, all children under 36 kg and 145 cm must use the appropriate car seat. We can provide up to 2 car seats or booster per each Liberia Airport shuttle service and a cost of $6 USD per car seat or booster. However, it is highly recommended that you bring your own safety car seats. Also, note that car seats must be installed by you, so bringing a car seat you are familiar with is also recommended. Please note that not all private shuttles have 3-point seat-belts, so plan on having to install your car seat with only lap belts. Costa Rica regulations do not require 3-point seat-belts in all seats, only front seats.
Please use the following pictures as a guide to decide which car seat is most appropriate for your child: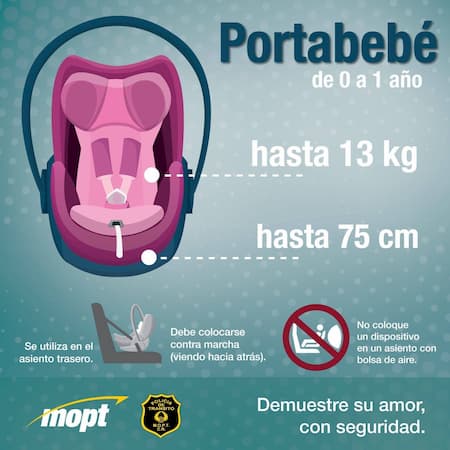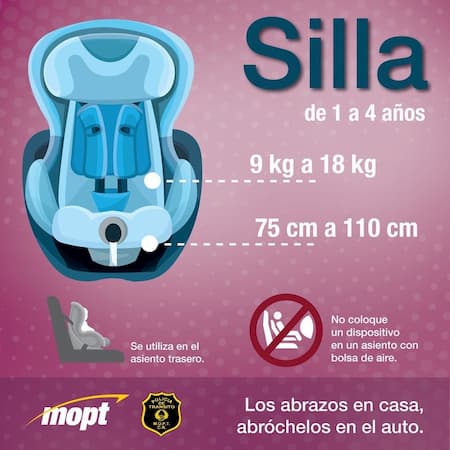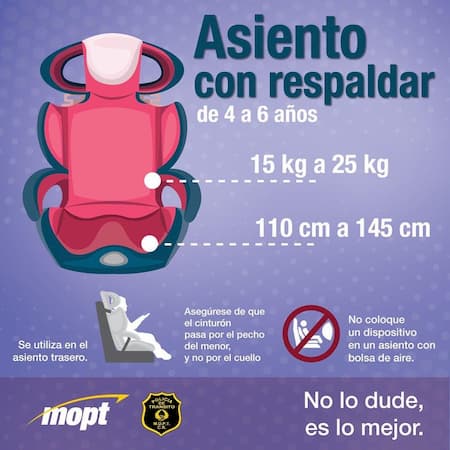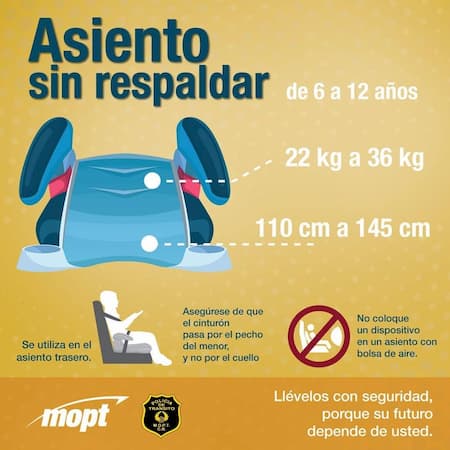 Pet Policy: Traveling with pets is allowed in all our private airport shuttles. For safety reasons, pets must travel in their pet carriers. You can always request stops to let your pet out of the shuttle if it needs to. Our drivers will be happy to accommodate your pets' needs as you see fit. Unless there are special requests, there is no extra charge for pets traveling in our private airport shuttles.
Liberia Airport Transportation – Destinations
Remember to contact us if you have any questions about Liberia Airport Shuttle services.
---
Liberia Airport Shuttle FAQs
What protocols are you following due to the COVID-19 pandemic?
All our vehicles are thoroughly cleaned and disinfected after each service. In addition, drivers and passengers are required to wear masks inside our vehicles at all times. Hand sanitizer is available onboard for all passengers and driver use.

Also available is the one-time-service van rental. This service has an additional cost and it locks your vehicle for 12 hours. In other words, no riders in the previous 12 hours before your transportation service begins.
Do you offer Liberia Airport Shuttles to San Juan del Sur, Nicaragua?
Yes, LIR Shuttle offers private transfers from Liberia Airport to San Juan del Sur. The rate for 1 to 4 passengers is $189 USD.
What's the rate for a shuttle from Liberia Airport to Four Season Costa Rica?
The private airport transfer for 1 to 4 passengers from LIR Airport to the Four Seasons Resort is $49 USD, one way.
Can you book your shuttles for early morning pick-ups?
Yes, our shuttles operate 24/7 and will be able to pick up at any time of the day.
Can our airport shuttle make a stop along the way to buy groceries?
Yes. Our drivers will be happy to stop at a grocery store for you. There is no extra cost as long as it is on the way to your destination. If there are no grocery stores on the way to your destination, we can coordinate a stop for you. But please note this will incur an extra charge. Also, we kindly ask you to keep your stop at 15 minutes or less.
How much is a taxi from Liberia Airport to Tamarindo?
LIR Shuttle's private transfers to Tamarindo start at $39 USD, one way. Taxis at the Liberia Airport range in price, but go from as low as $50 USD up to $100 USD. Pricing will vary depending on demand.