Tours by LIR Shuttle
Join one of LIR Shuttle's tours and enjoy a day of fun, nature, and relaxation.
Hello! LIR Shuttle recommends and operates tours that, we believe, capture the essence of what Costa Rica's northwest region has to offer. We encourage you to visit this page often as we always look to add experiences that will highlight your Costa Rica vacation.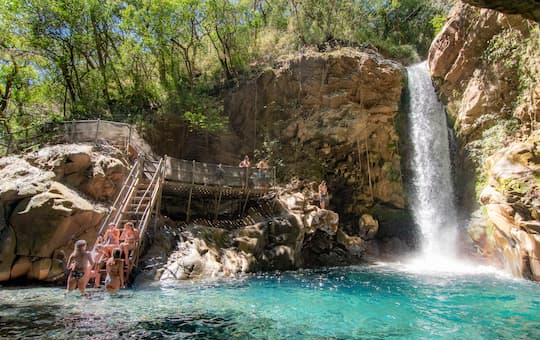 ---
Why book with us?
Choosing what activities to do while in Costa Rica can be overwhelming. There are many options and, to be honest, all of them look like fun to us, so we understand why it can be challenging to choose what to do.
That's why we focused on tours that will encapsulate the essence of what this region of Costa Rica has to offer. We are convinced that the experiences we provide will be most fulfilling.
Additionally, all our tours are private. That means only your party will ride in our van with our guide. This will guarantee a personalized experience that larger tour operators struggle to match. Want to stay a little longer? Not a problem. Wish to leave earlier to be at your hotel for dinner? We can do that as well.
Finally, we don't sell or recommend tours based on commission. Our main objective is to offer the best experience possible for your money. Ultimately, a slight price difference can make the difference between a great tour day and an average one.
---
Rincon de La Vieja Adventure and Hot Springs
The first destination is just outside the Rincon de La Vieja Volcano National Park amidst a transitional dry-rain forest environment. It combines horseback riding, river tubing, and zip lines with the soothing and relaxing hot springs and volcanic mud baths. This tour can be customized to offer only the adventure or relaxation part if desired.
The cost per person starts at $189 USD if doing all the activities. Or $149 USD if doing just the adventure or relaxation portion of the tour.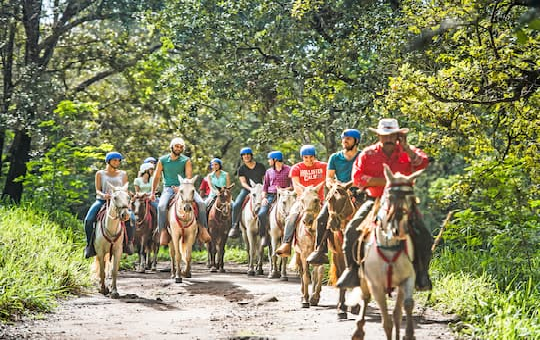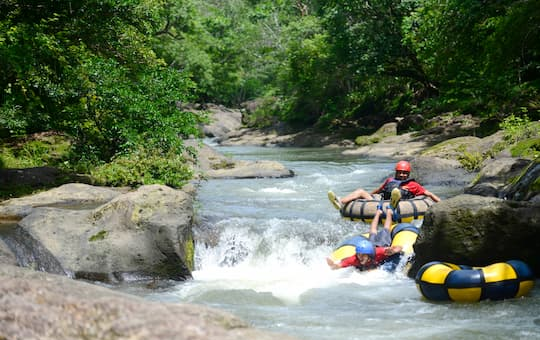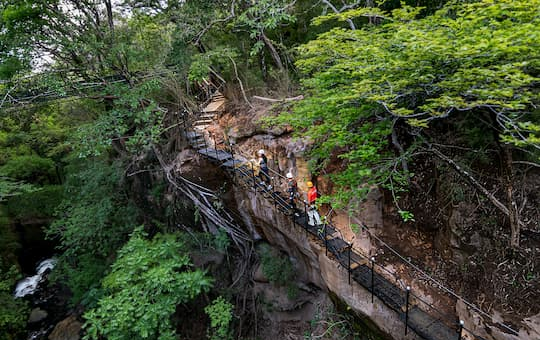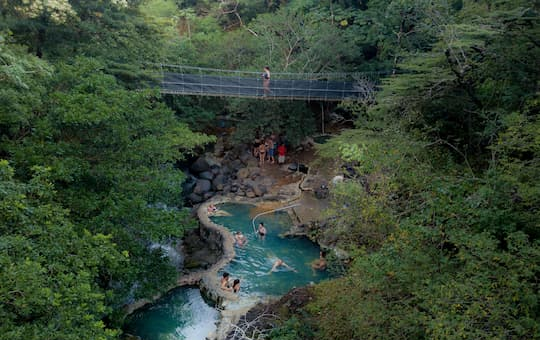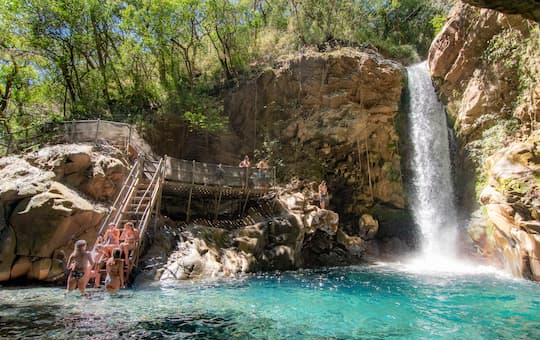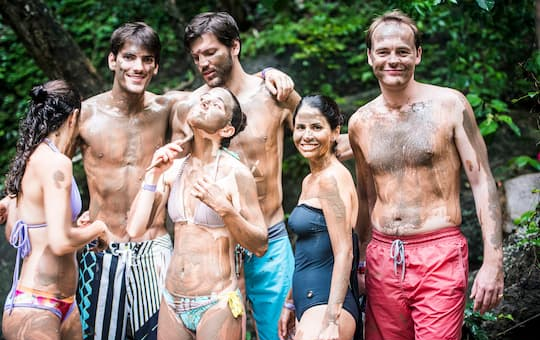 ---
Rio Celeste Sloths and Wildlife Refuge
The second destination takes you further inland, to an area near the beautiful Tenorio Volcano National Park. With its lush tropical rainforest ecosystem, this area is home to many tropical plants, birds, mammals, and amphibians species. Most notoriously, the three-toed sloth and the poison dart frogs. For a better chance to see these forest dwellers, we visit a wildlife refuge where the chances of seeing them are exponentially higher than in the wild. Also, if the weather permits, we can go to the Rio Celeste River to see its light blue waters. Want to take a dip as well? Not a problem. You are welcome to do so under the supervision of your guide. The cost per person starts at $149 USD. If the weather is favorable and you wish to visit Rio Celeste, the additional charge will be $10 USD per person.