Liberia Guanacaste Airport (LIR)
Liberia Guanacaste Airport (official name: Daniel Oduber Quiros International Airport) is the second most important airport in Costa Rica. Its location, near pristine beaches, national parks, and luxury resorts, makes it the ideal airport to fly into for your Costa Rica vacation. That's why, each year, over one million travelers from all over the world choose Guanacaste Airport (LIR) as their entry point to Costa Rica. 
We hope this guide helps you plan your upcoming trip to Liberia Costa Rica Airport. If you have questions about the airport, please let us know. We will be happy to help.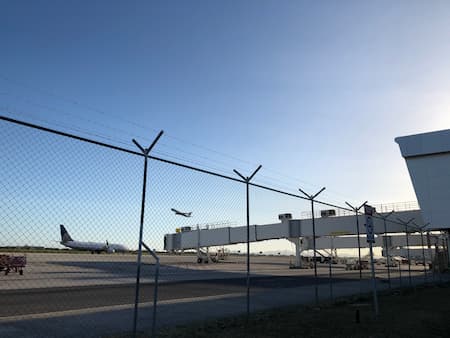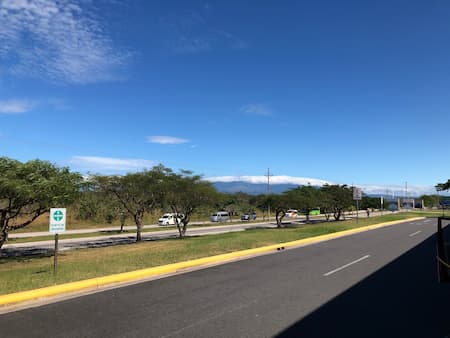 A brief history of Liberia Costa Rica Airport and location
The Liberia Costa Rica Airport was born in 1975 as a dusty rural landing strip called Llano Grande. Its short and narrow runway only received local flights operated in small planes. In 1977 the airport's strategic location was recognized by the Ministries of Transportation and Tourism.
It wasn't until 1995 that the airport was finally ready to receive international commercial flights. With a new and improved 2760 meter by 45-meter runway, the Liberia Airport received its first commercial flight from Miami, Florida. And in January 2012, a new and modern, 25000m2 terminal was inaugurated to accommodate the ever-increasing number of travelers flying into the Liberia Costa Rica Airport.
Liberia Costa Rica airport location
Liberia Costa Rica Airport coordinates: 10.601116, -85.536439
Located only 20 minutes (22 Km) from the nearest beach, Guanacaste Airport's location makes it the most convenient airport to fly into if you are looking to enjoy Costa Rica's sunny northwest coast. Popular beach towns like Playas del Coco, Peninsula Papagayo, Tamarindo, Flamingo, and Playa Conchal are within 1 hour and 30 minutes from the airport. Other beach towns like Samara and Nosara are within 2 hours and 45 minutes from the airport.
Some of Costa Rica's most visited National Parks are also within easy reach of the airport. The Rincon de la Vieja National Park is only 45 minutes away from the airport, and the world-famous Arenal Volcano and Monteverde Cloud Forest are both within 3 hours' driving time from the airport.
Additionally, for those traveling to Nicaragua, the Guanacaste Airport is only 1 hour and 45 minutes south of the border, making a much easier alternative to the Managua, Nicaragua International Airport.
Guanacaste Airport code
Guanacaste Airport has two international codes:
International Air Transport Association (IATA) Code: LIR.
International Civil Aviation Organization (ICAO) Code: MRLB.
Costa Rica entry requirements
You need to meet minimum requirements before you enter Costa Rica. Here is a quick checklist of things you must have before arriving in Costa Rica:
Must hold a passport or valid travel document.
A visa if it is required for your country of origin.
Proof of economic sufficiency. Minimum of USD 100 for each month of legal permanence in Costa Rica.
Proof of continuation of your trip after you visited Costa Rica. A return airplane ticket, travel voucher with a detailed itinerary, or bus ticket out of Costa Rica will suffice.
Ground transportation
Getting from and to the airport is easy. There are several Liberia Airport transportation options. The most popular service by far is the Guanacaste airport shuttle service, both private and shared.
Liberia Airport shuttle services are the most flexible and convenient airport transportation options. There are private and shared options available from several companies. Here are some things to consider when choosing which one to book.
Shared shuttles
For single travelers or couples on a budget, shared shuttles are a good alternative. Shared shuttles will wait for passengers arriving on different flights. So please be patient with your operator as sometimes delays will happen. Also, waits of 40 to 50 minutes at the airport are not uncommon.
Private shuttles
Private airport shuttles run at the time of your choice. As soon as you have cleared customs and immigration, a driver will meet you to take you to your destination. Hence, no time is lost waiting around for other passengers riding with you. The cost is generally higher than shared shuttles. But the advantages are clear. Check our LIR Shuttle private transfers destinations on Instagram.
Public buses
Another transportation option from Liberia Airport is the public bus system. Buses between the Liberia Airport and Liberia City run every 30 minutes from 4:30 AM to 10:00 PM. Once in Liberia City, you can connect to destinations like Tamarindo, Flamingo, Playa Grande, Playa Conchal, and Playas del Coco.
The public bus system is the cheapest option to travel to and from the Liberia Airport. But there are a few things to consider if you would like to use this option:
Public buses are not air-conditioned.
Seating is not always guaranteed.
Travel time significantly increases. For instance, a private shuttle between Liberia and Tamarindo takes approximately 1 hr. By public bus, it can take up to 2.5 to 3 hours.
No luggage compartments are available on public buses.
For some hotels, you will need to walk some distance to get to the lobby.
Knowing some Spanish is highly recommended. Connections and times are not always clearly posted, so communication with riders or drivers will be required to navigate schedules and stops.
Car rentals
Renting a car at the Liberia Airport is also possible, whether you have a car rental reservation or not. There are car rental representatives for the major car rental companies at the airport. For availability reasons, making a reservation in advance is recommended. This is particularly true for the peak and high season months of December, January, February, March, and April.
Some of the most trusted car rental companies at Liberia Airport are:
Airport taxis
If you do not wish to make a reservation for the private or shared airport shuttle service in advance, airport taxis are available 24/7/365. Note that rates can be 30% to 40% higher than airport shuttle services, especially on peak days like Easter Week, Christmas, and New Year's eve. Also, most taxis are small, economy sedans without air-conditioning.
Guanacaste airport food
The food at the Liberia Costa Rica Airport is ok. The options are limited and pricy but available if you need to grab a bite at the airport.
As of March 2020, these are the food options available: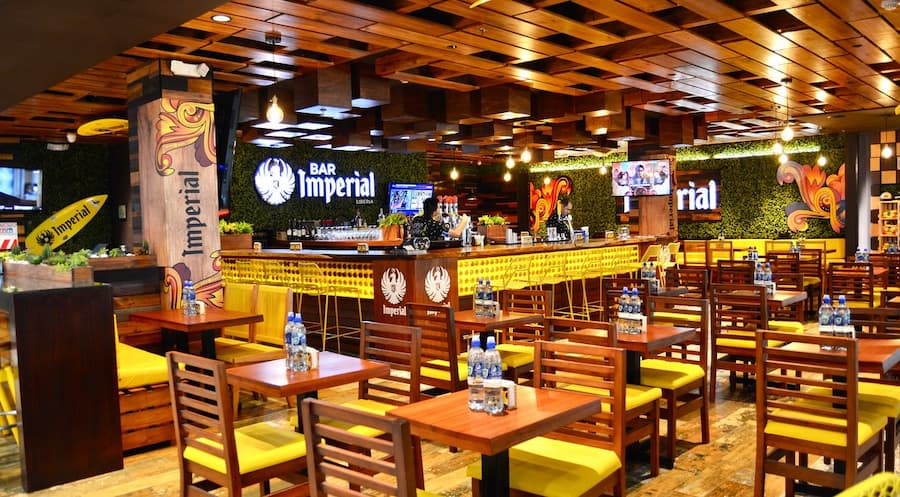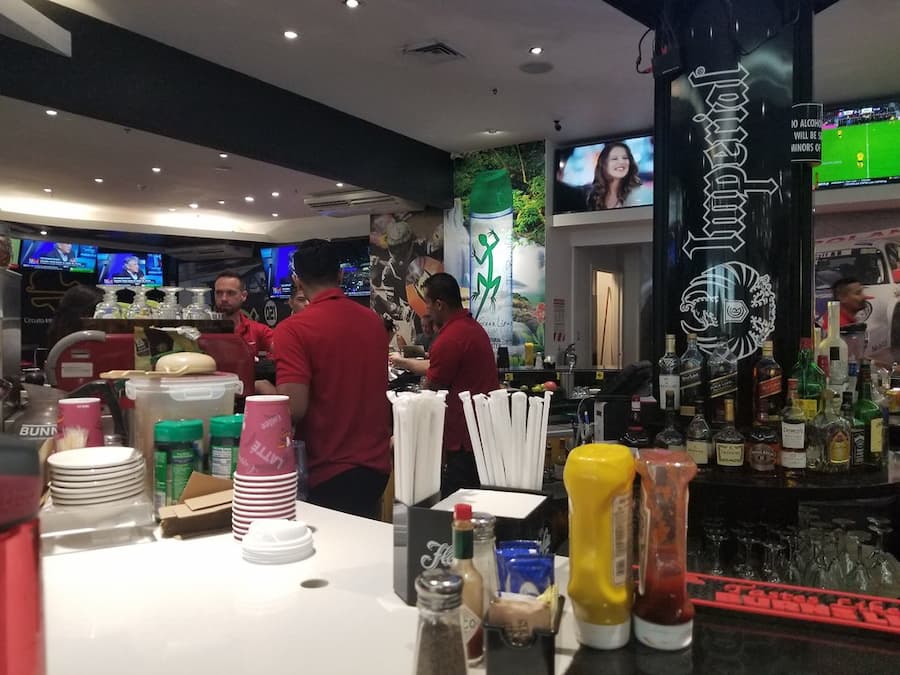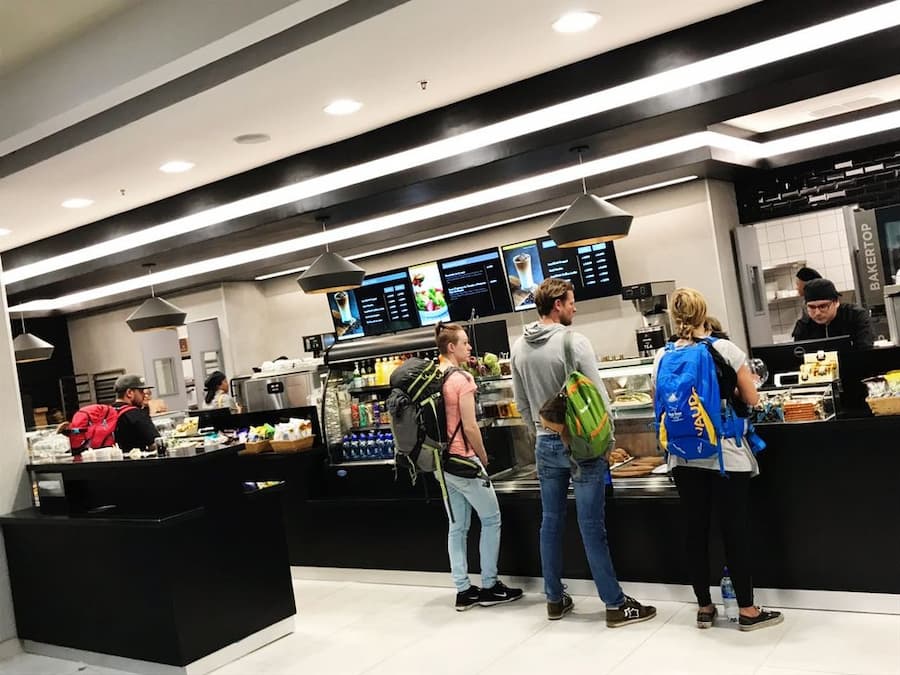 Guanacaste Airport Duty-free
IMAS has two duty-free stores at Liberia Costa Rica airport. The arrivals store is open from 9:00 am to 10:00 pm Mon-Sun. The departures the store is open from 5:00 am to 4:00 pm Mon-Sun.
The arrivals store sells the following items:
Perfumes
Liquors
Electronics
Luxury items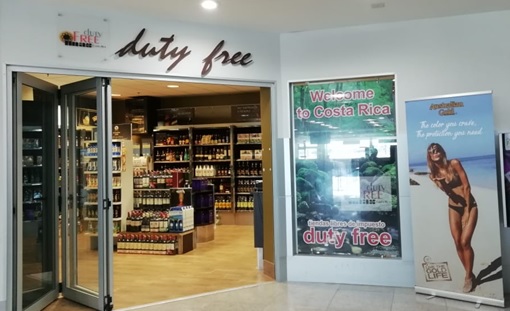 The departures store sells the same item plus souvenirs.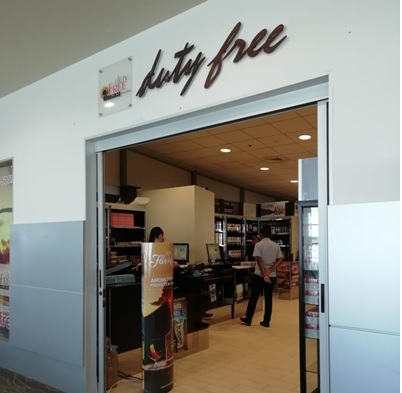 Lost and found
To locate an item lost at the airport, you will contact your airline, airport security, or both. For items left at luggage claims or the airplane, contact your airline. For items misplaced after going through immigration and customs, you will need to contact airport security.
Please note that the item will be in either your airline or airport security custody if it is turned in to them or if they find it. Therefore, check with both to see if they have your item.
Parking
Short and long-term parking at Liberia Airport is, as of MAR 2021, free. The parking area is east of the main terminal building and is not paved or covered. Take this into account if parking long-term (if parking long-term, try to use a cover for your vehicle). Also, do not leave valuables inside your car.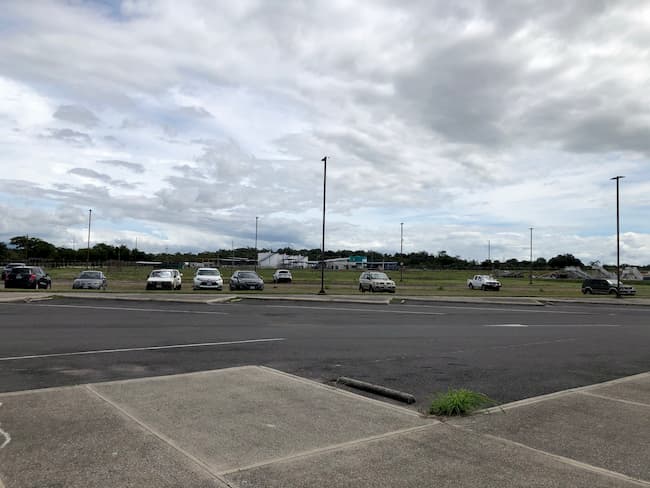 Guanacaste Airport hotels & accommodations
The closest hotel to the airport is the Hilton Garden Inn Liberia Airport. Also, there is Hotel Santana, a budget hotel located about 5 minutes east of the airport. Additionally, there is the Best Western El Sitio in Liberia City.
In addition, these Airbnb properties are located within 10 minutes of the airport:
https://www.airbnb.com/rooms/17360469